PRODUCTS From Wired to Wireless From Edge to Core
Facing the high growth of video streaming and video conference today, data traffic has grown rapidly used at home, community, and office. Operators are planning to upgrade their network infrastructure to deliver scalable and manageable broadband access services. This has accelerated the need for 5G as well as Fiber to the Home (FTTH) and Fiber to the Building (FTTB) network services. Edgecore Broadband Solutions provide the aggregate FE/GE access switches with gigabit fiber uplinks and open OLT solutions that allow ISPs/MSOs to offer a mix of PON services from an SDN-enabled infrastructure, thereby lowering costs and increasing service flexibility and security.
Compatible NOS:

Compatible software options are available under each product webpage.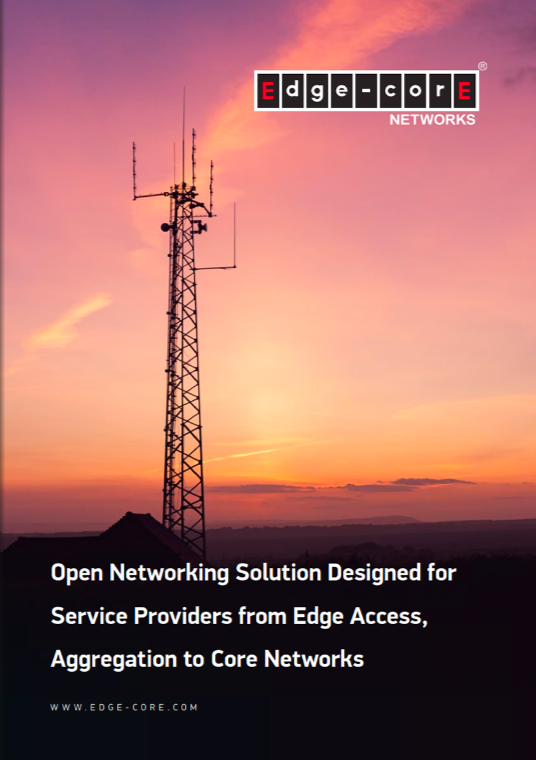 Click for Service Provider
Solution e-book