PRODUCTS From Wired to Wireless From Edge to Core
Modern operators demand a high-performance and resilient network infrastructure to effectively support AI/ML solutions while ensuring cost efficiency that aligns with their business needs and operational demands. Edgecore presents its state-of-the-art 800G Ethernet switching solution tailored for AI/ML applications.
This innovative solution boasts a remarkable 51.2T switching capacity, optimizing packet delivery and keeping pace with the growing demands of AI initiatives. It is specifically designed with an open and standards-based network architecture, unlike closed environments that lock you into specific vendors
This solution meets the evolving AI/ML processing requirements of future hyperscale cloud infrastructures, ensuring interoperability and flexibility, all while streamlining data processing.

Compatible NOS: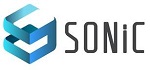 Compatible software options are available under each product webpage.