PRODUCTS From Wired to Wireless From Edge to Core
EWS4502
Wireless Controller
EWS4502 is a Wireless Access Controller, featuring 2 x GE ports with default 10 AP licenses. One controller can manage up to 500 units access point, with up to 4 access controllers in one clustering, with total 2000 access point in total.

★​Managed Access Point: ECW5212/ECW7220-L (Indoor)/ECWO7220-L (Outdoor)

**The product has completed the End of Life (EOL) process effective on May 3, 2018**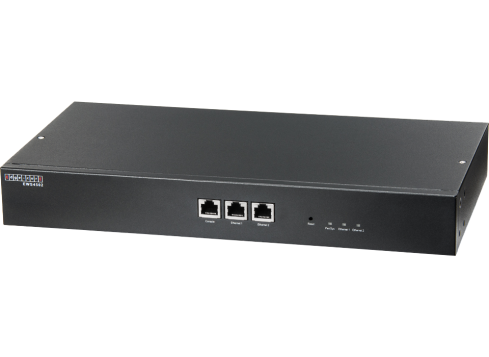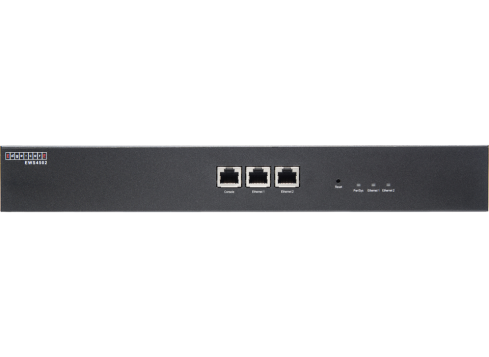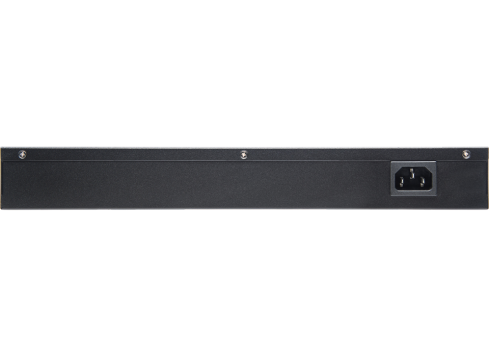 Overview
Wireless Controller and Unified Access Point offer the integrated affordable solutions for business users in the SMBs and enterprise as well as the wireless solutions fitting to hotel and school users. With the scalable and distributed architectures, IT managers can easily design and deploy the wireless networks with centralize management capability.
Specs
| | |
| --- | --- |
| AP Management Capability | Up to 500 AP per controller |
Features
5Ghz Wi-Fi Backhaul
Auto connection (Zero-configuration) - Automatically configuration by AP itself when start up.
Multiple WDS link hop
CAPWAP over WDS - Control and provisioning of wireless access points, now available over WDS. Combining the standard provision protocol (CAPWAP) and flexible WDS backhaul connection.
Dual radio 2.4GHz/5GHz services
EAP-SIM/EAP-AKA - To support 3G offload, ECW5110-L provide EAP-SIM (GSM) and EAP-AKA (UMTS) pass-through features
Captive portal - All mobile device with Web browser can be authenticated by AP/AC and zero foot-print and clientside installation before join to WLAN.
Hotspot 2.0 compatible
Accounting - Access points provides classic Radius attributor and customization per customer's request is available in the design.
Downloads
| Category | File Name | Version | Release Date | File Size | Download |
| --- | --- | --- | --- | --- | --- |
| Datasheet | EWS4502 | US | 2016-04-29 | 261.54 KB | Download |
| User Manual | EWS4502_Quick Start Guide-R01 | US | 2016-06-08 | 517.03 KB | Download |
| User Manual | EWS4502_CLI Command Reference-R02 | US | 2017-01-12 | 1041.14 KB | Download |
| Certification | EWS4502_CE_DoC | US | 2016-05-31 | 771.97 KB | Download |
| Certification | EWS4502 RoHS&REACH Declaration | US | 2016-05-31 | 325.69 KB | Download |
| Safety and Regulatory Information | EWS4502_Safety & Regulatory Information-R01 | US | 2016-06-08 | 159.83 KB | Download |
| User Manual | EWS4502_Administrator's Guide-R02 | US | 2017-01-12 | 8376.89 KB | Download |