PRODUCTS From Wired to Wireless From Edge to Core
SAF51003I
Network Appliance Platform
The Edgecore Network Appliance Platform utilizes standard Intel ®x86 architecture that provides openness and flexibility to fulfill various use cases in different vertical markets. With the advent of SDN and NFV, the platform supports open-source-based software or 3rd party VNFs that enable Service Providers to deliver and deploy innovative services and applications with agility and scalability.



**SAF51003I Warranty Support Period: 1 year.**
**The product has completed the End of Life (EOL) process effective on February 10, 2022**
** For more details, please refer to item #8 in the Product Warranty Statement.**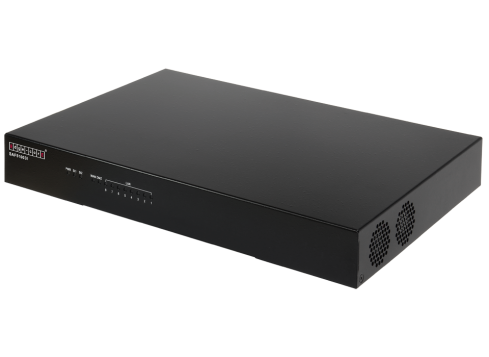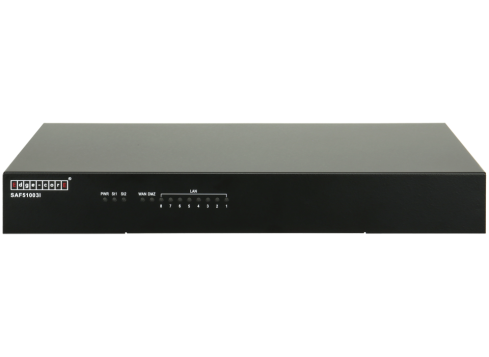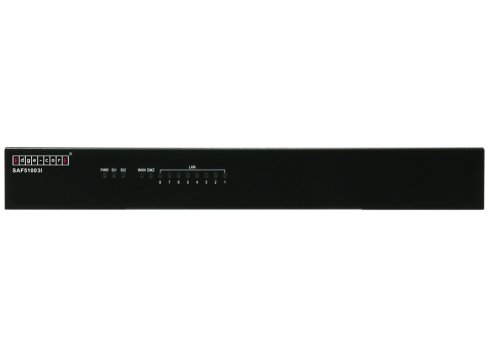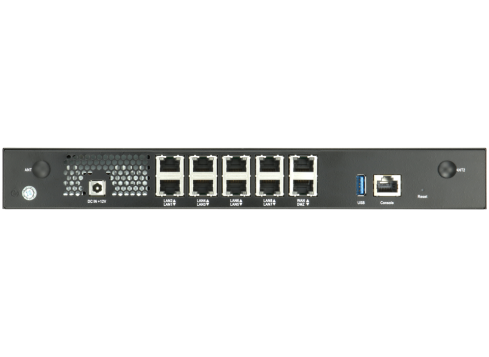 Overview
The Edgecore Network Appliance Platform utilizes standard Intel ®x86 architecture that provides openness and flexibility to fulfill various use cases in different vertical markets. With the advent of SDN and NFV, the platform supports open-source-based software or 3rd party VNFs that enable Service Providers to deliver and deploy innovative services and applications with agility and scalability.

In the emerging 5G networks and edge computing, the platform is an excellent choice for Service Providers to deliver Residential and Enterprise vCPE/uCPE solutions from the cloud or edge cloud.

The platform supports a range of fixed Gigabit Ethernet ports for connectivity along with internal M.2 SSD and HDD storage options, which are all contained within a compact desktop form-factor.
Specs
| | |
| --- | --- |
| CPU option | Intel® Atom |
| Connectivity | Ethernet 1GbE (RJ-45) |
| Storage Type | M.2 SATA SSD |
Features
CPU
Intel C3000 Series SoC (Denverton-NS)

Memory
2x DDR4 SODIMM slots (max 32GB)

Ethernet Ports
2 x GbE Ethernet Ports (thru CPU built-in NIC)
8 x GbE Ethernet Ports (thru Intel I350 NIC)

Expansion Slot
1 x mini PCI Express Expansion Slot

Storage
1x 2.5" SATA HDD

Advanced Technology
Intel QuickAssist Technology
Virtualization - VT-d, VT-x, SR-IOV
Security – H/W TPM 1.2, AES-NI
DPDK

FIPS 140-2 Level 2 compliant (Hardware level)

Desktop Form Factor
Downloads
| Category | File Name | Version | Release Date | File Size | Download |
| --- | --- | --- | --- | --- | --- |
| Datasheet | SAF51003I DS R04 | US | 2020-03-25 | 879.18 KB | Download |
| User Manual | SAF51003I QSG R01 | US | 2018-08-14 | 901.27 KB | Download |
| User Manual | SAF51003I User Manual R01 | US | 2018-08-03 | 859.8 KB | Download |
| Certification | SAF51003I _CE_DoC | US | 2020-07-29 | 264.28 KB | Download |
| Certification | Edgecore RoHS 2.0 & REACH Declaration - SAF51003I | US | 2020-07-30 | 1001.6 KB | Download |
| Safety and Regulatory Information | SAF51003I Safety and Regulatory Information R01 | US | 2020-07-29 | 139.53 KB | Download |