PRODUCTS From Wired to Wireless From Edge to Core
Wedge-16X
40GbE Data Center Switch
Wedge-16X is a 16-Port 40GbE QSFP switch, the first commercial product based on Facebook's Wedge design. Facebook designed Wedge as a 16x40GbE Top-of-Rack switch optimized for web-scale data centers, and submitted the design to the Open Compute Project.

**Wedge-16X Warranty Support Period: 3 years.**
**The product has completed the End of Life (EOL) process effective on July 1st, 2017**
** For more details, please refer to item #8 in the Product Warranty Statement.**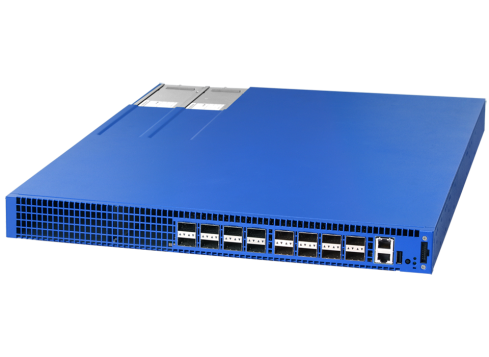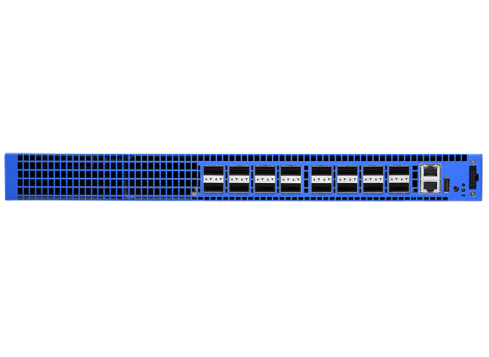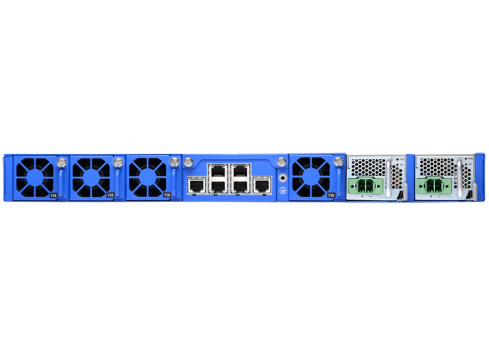 Overview
The Edge-Core Wedge-16X is the first commercial product based on Facebook's Wedge design. Facebook designed Wedge as a 16x40GbE Top-of-Rack switch optimized for web-scale data centers, and submitted the design to the Open Compute Project. Edge-Core's parent company, Accton Technology, performed the design validation for Facebook and manufactures Wedge for Facebook's deployment. Edge-Core now offers the Wedge-16X as a hardware development kit to allow customers to develop software applications for the switch and evaluate Wedge-16X for deployments in their data center networks.

The Wedge-16X switch provides sixteen QSFP ports which can each run at 40GbE, or as 4x10GBE through breakout cables. The Wedge design is based on Broadcom BCM56850 Trident II 1.28 Tbps switch silicon. The Wedge CPU sub-system is the OCP-standard Panther+ Microserver module, based on Intel Atom C2550 x86 processor. The use of this standard CPU system, coupled with the BMC (baseband management processor) on the Wedge main board, enables the Wedge-16X with appropriate software to be provisioned and managed using similar tools used by data center operators for their server and application environments. The Wedge-16X switch is available as a hardware development kit which includes the bare-metal switch with firmware providing diagnostics and OpenBMC functions. The Wedge-16X is compatible with the FBOSS agent open-source software which has been contributed by Facebook to OCP.
Specs
Ports
16
Predominant Port Type
40GbE QSFP+
High Availability
Redundant Power Supply
Redundant Fans
Compatible Software Option
Open Compute Project - Open Network Linux
Features
Bare-metal TOR switch for data center fabric.
Open hardware design contributed by Facebook to Open Compute Project.
Compatible with 19" rack, or 21" Open Rack with Open Rack Switch Adapter
16 x QSFP ports in compact 1RU form factor.
Each port supports 1 x 40GbE, or 4 x 10 GbE via breakout cables.
Line-rate Layer 2 or Layer 3 forwarding of 1.28 Tbps full duplex.
Broadcom XGS TridentII switch silicon enables leading data center hardware features
OCP-standard "Group Hug" Panther+ Microserver CPU module with Intel Atom C2550 4-core x86 processor.
Hot-swappable, load-sharing, redundant AC PSUs or -48V DC PSUs.
3+1 redundant, hot-swappable fans.
Front (port) to Back (power) airflow.
Console, management, and USB ports on switch side.
BMC controller and OpenBMC firmware for standard system management of switch hardware functions.
Compatible with open-source FBOSS Agent software.
Downloads
| Category | File Name | Version | Release Date | File Size | Download |
| --- | --- | --- | --- | --- | --- |
| Datasheet | Wedge-16X | US | 2016-05-13 | 1885.61 KB | Download |
| User Manual | Wedge-16X Quick Start Guide-R01 | US | 2016-06-29 | 793.24 KB | Download |
| Certification | Wedge-16X_CE_DoC | US | 2016-07-11 | 71.83 KB | Download |
| Certification | Edgecore RoHS 2.0 & REACH Declaration Wedge-16X | US | 2017-06-26 | 327.11 KB | Download |