PRODUCTS From Wired to Wireless From Edge to Core
AS6701-32X-C
40GbE Data Center Switch
The Edge-Core AS6701-32X-C is a high-performance standard Data Center switch for Top-of-Rack (TOR) or spine applications. In a compact 1RU form factor, this switch provides line-rate L2 and L3 switching across up to 32 QSFP+ ports, supporting up to 32 x 40 GbE connections or 104 x 10 GbE connections.

**The product has completed the End of Life (EOL) process effective on January 1st, 2017**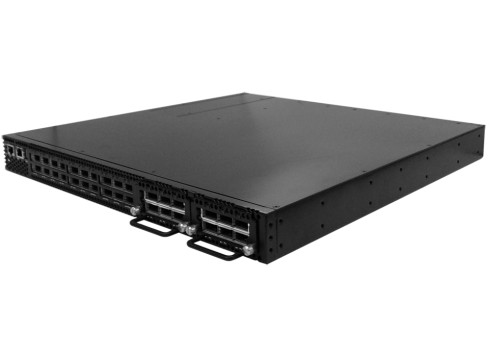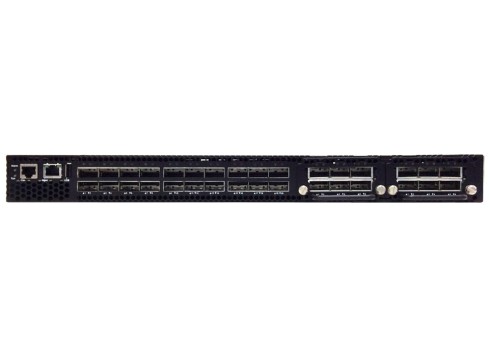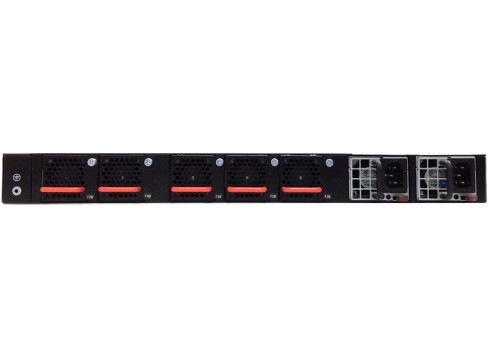 Overview
The Edge-Core AS6701-32X-C is a high-performance standard Data Center switch for top-of-rack (TOR) or spine applications. In a compact 1RU form factor, this switch provides line-rate L2 and L3 switching across up to 32 QSFP+ ports, supporting up to 32 x 40GbE connections or 104 x 10GbE connections. The AS6701-32X-C can be deployed as a TOR switch supporting 10GbE or 40GbE server connections, or as a spine switch, supporting 10GbE or 40GbE spine interconnects. The switch provides 20 fixed QSFP+ ports and two modular slots, each capable of supporting 6 x QSFP+ ports or a future NPU module for deep packet inspection, traffic analysis or other applications. The AS6701-32X-C comes with Cumulus Linux — the leading network OS for data center switching systems.
Specs
Ports
32
Predominant Port Type
40GbE QSFP+
High Availability
Redundant Power Supply
Redundant Fans
Features
Cost-effective, bare-metal switch infrastructure for data center fabric.
Up to 32 x 40GbE ports in compact 1RU form factor.
Modular design allowing cost-effective build-out of an infrastructure with switching capacity added as required.
20 x QSFP switch ports, each supporting 40GbE or 4 x 10GbE via breakout cables.
Two module slots, each supporting 6 x QSFP module or future NPU processing module.
Layer 2 or Layer 3 forwarding of 2.56Tbps full duplex.
Supports hot/cold aisle with port-to-power and power-to-port airflow SKUs.
All ports on front; PSUs and fans on rear.
Hot-swappable, load-sharing, redundant AC or -48VDC PSUs.
4+1 redundant, hot-swappable fans.
Energy Efficiency: 267W typical power consumption.
Downloads
| Category | File Name | Version | Release Date | File Size | Download |
| --- | --- | --- | --- | --- | --- |
| Datasheet | AS6701-32X-C | US | 2016-04-21 | 225.53 KB | Download |