PRODUCTS
From Wired to Wireless From Edge to Core
DCS240
12.8T Data Center Switch
AS9726-32DB
32 x 400G QSFP56-DD switch ports with Trident 4.
Cost-effective, open network switch for data center fabric




Front to Back / Back to Front Airflow

400G High Bandwidth


400G ZR/ZR+ Transceiver (max 24W)

24W per Transceiver on Upper 16 Ports


14W per Transceiver on Lower 16 Ports

Resiliancy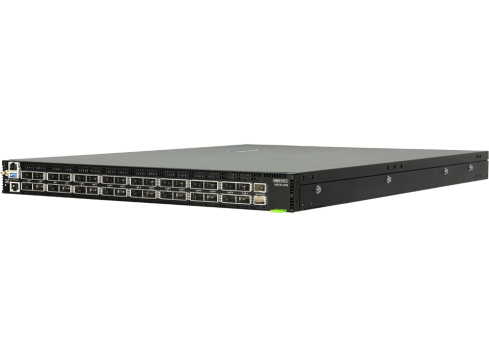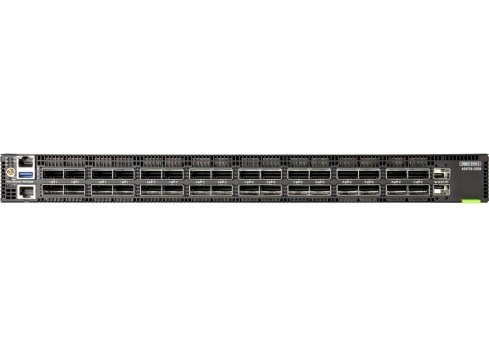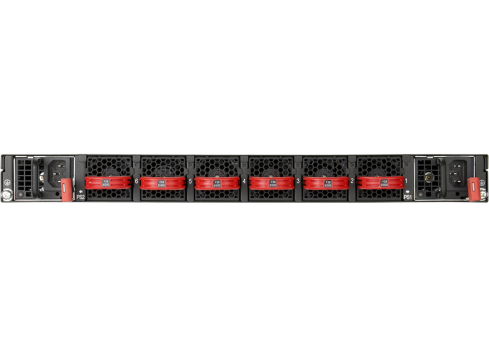 Overview
The Edgecore DCS240 is a leaf switch for high-performance data centers. The switch provides L2 and L3 switching across the 32 x QSFP56-DD ports, each supporting 1 x 400 GbE or 1 x 100 GbE, or via breakout cables 2 x 200 GbE, 4 x 100 GbE, or 4 x 25 GbE. The DCS240 can be deployed as a Top-of-Rack or leaf switch supporting 100/400 GbE interconnects. This open network switch is loaded with the Open Network Install Environment (ONIE), which supports the installation of compatible Network Operating System soſtware, including the open source options, plus commercial NOS offerings.


Video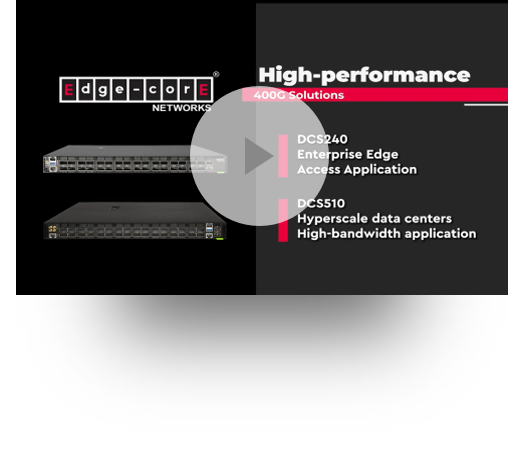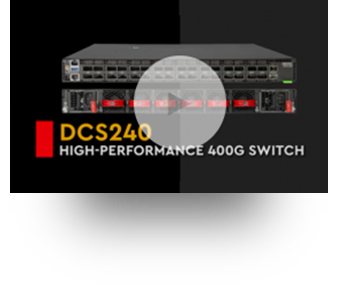 Specs
Ports
32
Predominant Port Type
400GbE QSFP56-DD
High Availability
Redundant Power Supply
Redundant Fans
Compatible Software Option
Netscout - Packet Flow Switch
SONiC
Compatible Transceivers
40G QSFP+
100G QSFP28
400G QSFP-DD
400G QSFP-DD ZR ( DCO )
Compatible Cables
40G QSFP+ DAC
100G QSFP28 DAC
100G QSFP28 AOC
400G QSFP-DD DAC
400G QSFP-DD AOC
400G QSFP-DD to QSFP56 Breakout
Features
QSFP56-DD switch ports, each supporting 1 x 400 GbE, or via breakout cables 2 x 200G GbE or 4 x 100 GbE.
Upper 16 ports support up to 24 W per transceiver.
Lower 16 ports support up to 14 W per transceiver.
QSFP56-DD switch ports also support 100 GbE QSFP28 and 40 GbE QSFP+, and via breakout cables 4 x 25 GbE or 4 x 10 GbE.
Supports 400G ZR / Open ZR+ coherent transceivers in the upper 16 QSFP56-DD ports.
Incorporates Broadcom Trident 4 switch series silicon.
1 RU form factor.
Supports hot/cold aisles with front-to-back and back-to-front airflow SKUs.
All ports on front; PSUs and fans accessible from rear.
Hot-swappable, load-sharing, redundant 1500 W PSUs.
5+1 redundant, hot-swappable fan modules.
Hardware switch pre-loaded with Open Network Install Environment (ONIE) for automated loading of compatible open source and commerical NOS offerings.
Compatible with Netscout Packet Flow Switch.
Compatible with SONiC open source network software.
Downloads
| Category | File Name | Version | Release Date | File Size | Download |
| --- | --- | --- | --- | --- | --- |
| Datasheet | DCS240 (AS9726-32DB) DS R06 | US | 2023-07-19 | 530.43 KB | Download |
| User Manual | DCS240 (AS9726-32DB) Quick Start Guide R02 | US | 2023-05-16 | 1121 KB | Download |
| Safety and Regulatory Information | DCS240 (AS9726-32DB) Safety and Regulatory Information R02 | US | 2022-12-09 | 704.3 KB | Download |