PRODUCTS From Wired to Wireless From Edge to Core
The Edgecore Network Appliance Platform utilizes standard Intel ®x86 architecture that provides openness and flexibility to fulfill various use cases in different vertical markets. With the advent of SDN and NFV, the platform supports open-source-based software or 3rd party VNFs that enable Service Providers to deliver and deploy innovative services and applications with agility and scalability.
The SAU5041I and SAU5081i-4X are a flexible, high-density compute hardware platforms designed for cloud data centers. The systems are based on a standard Intel® Xeon® x86 hardware platform in a 1RU full-width chassis configuration. Besides operating as a cloud server, both models are ideal as a Unified Threat Management (UTM) gateway, SDN controller, or cloud appliance hardware platform.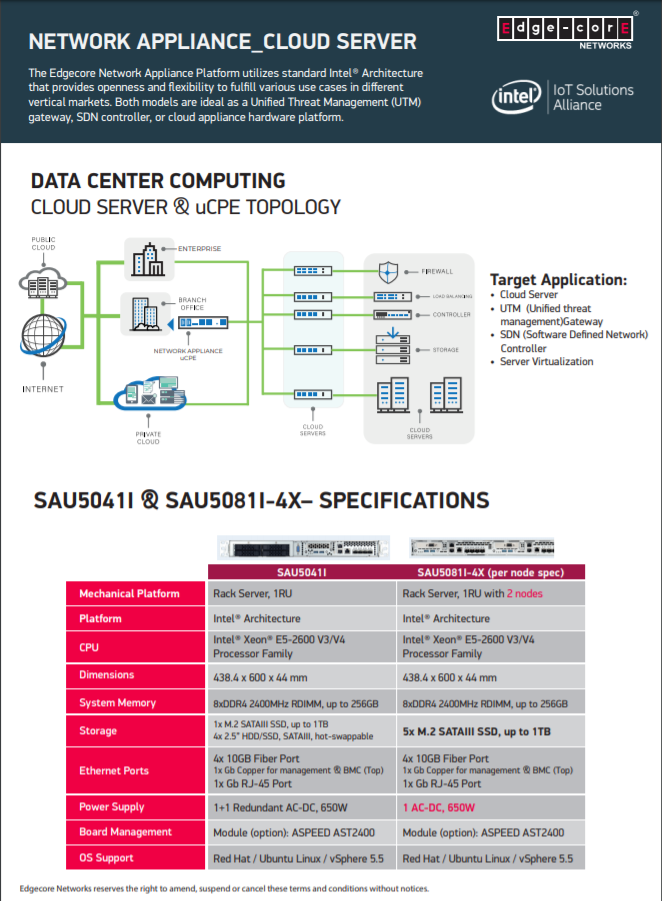 Click for Network Appliance Solution