Your technology enabler
– Truely Open Solution to avoid Vendor Lock-in
Edgecore develops a turnkey ecosystem of hardware and software networking platforms for service providers to unlock the potential of open networking and release the new service experience across mobile and multi-cloud landscapes.
We are a development partner with leading switch silicon and CPU vendor.
We offer open source hardware and software for company to develop tailored solution for their network use cases.
A full line of open 1G-800G Ethernet data center switches, core to edge routers, enterprise solution are open and disaggregated.
We provide network design consultation, profession pre-sales and post-sales technical support, and state-of-art trouble shooting ticket system.
800G AI DATA CENTER SWITCH
High-performance, low-latency switch for high-performance data centers
Best-in-Class Open Solutions for AI/ML
Optimized Network Solutions for AI/ML Applications.
Standards based Ethernet networking solution and cell-based fabric networking solution with low latency, zero congestion and high-speed interconnecting for Artificial Intelligence, Machine Learning and High-Performance Computing applications.
Edgecore's mission is to enable access to networking technology to all
Complete Solution from Edge to Core
As a leader in open networking, Edgecore's mission is to enable access to networking technology to all, from small enterprise to large tier-1 operator, Edgecore innovative connectivity solutions to allow operators and partners to accomplish more.
Trust by leading organizations
"Edgecore's disaggregated platform allows LINX to deliver long-term innovative technology to our members."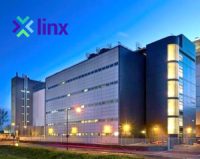 London Internet Exchange, CTO
"Edgecore products have demonstrated outstanding spectrum efficiency over a challenging Optical Line System."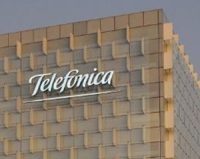 Telefonica del Perú, CTIO
"By adopting the disaggregated solution based on Edgecore, we are able to build flexible cloud network infrastructure."